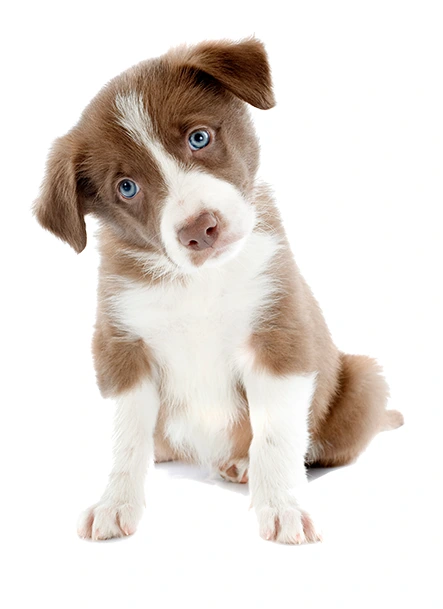 DISCOVER ALL OUR ADVICES IN THIS MATTER !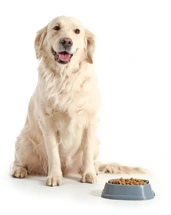 Health care diet
Discover the diet adapted to your companion according to its characteristics.
Grooming your dog
Grooming your dog is the key to his daily well-being.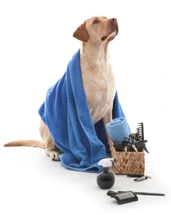 Taking care of of your dog
Give your dog the care and comfort it needs.
Insuring my dog Specific insurance for dogs
Welcoming a puppy Take good care of your puppy

HYGIENE: KEEP YOUR PET CLEAN AND HEALTHY!
Dog's diet
Offer your pet a balanced diet adapted to its age.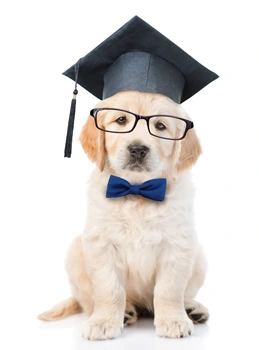 Dog education
Properly educating your dog shapes its behavior and habits.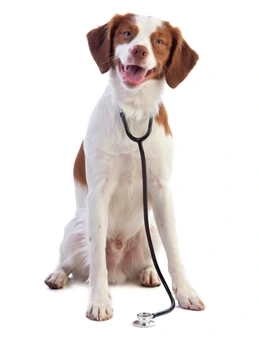 Dog's health
A sick dog needs special care to stay healthy.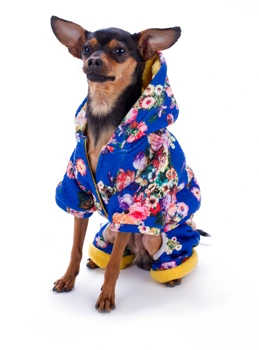 Dog's well-being
Your dog should also benefit from a minimum of beauty and well-being services.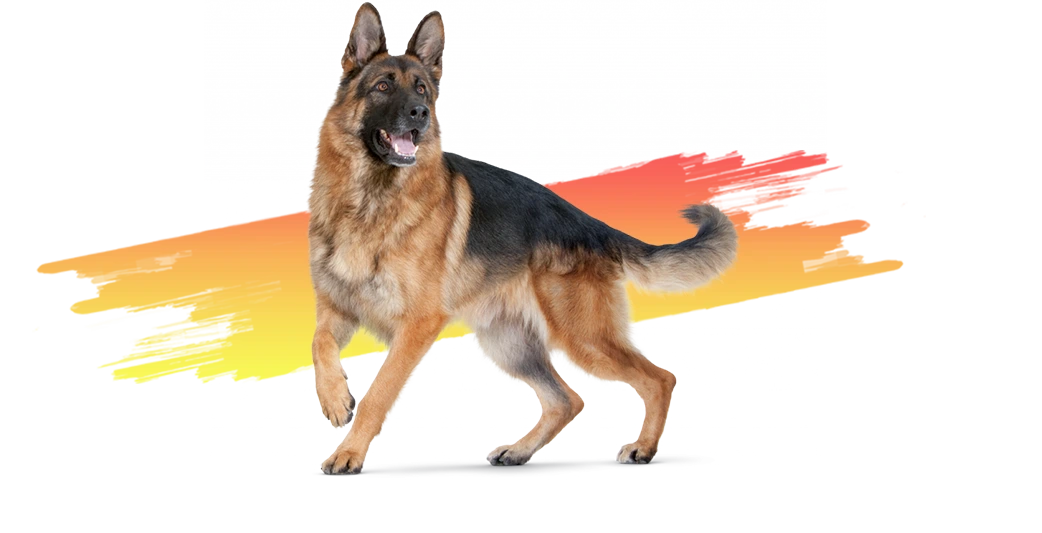 UNDERSTANDING YOUR DOG AND HIS BEHAVIOR
Maintaining a harmonious communication with your dog allows you to better understand the nature of your companion. This helps the owner to build a relationship of trust with the animal.

HAVING A HARMONIOUS RELATIONSHIP WITH YOUR DOG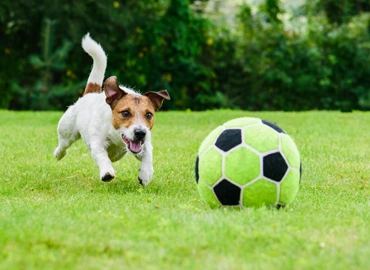 Discover dog soccer!
Treibball or dog soccer is a sport activity dedicated to dogs. This dog sport originated in Germany and has been played competitively for a few years. It can be qualified as an interesting play activity for dogs.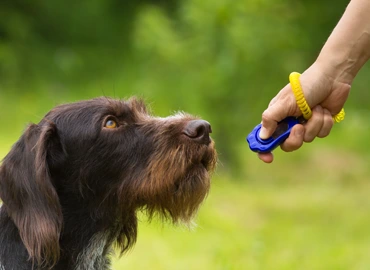 Clicker training
The clicker is a kind of marker. It allows the pet to have a great precision when it is activated at a specific moment. Thanks to this, the dog adopts the desired behavior.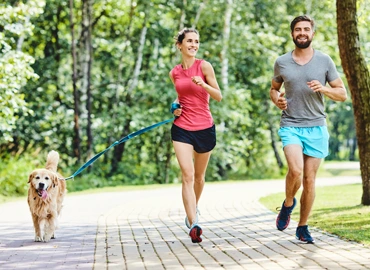 Playing sports with your dog!
Practicing a sport activity with your dog has a double advantage, both for the master and for the dog. Among the possible options, there is agility, rhythmic obedience, disc dog and cani-cross.
TIPS & TRICKS TO PLEASE YOUR DOG
Here are some practical and effective tips to make your pet happy.

The dog must have a minimum of comfort to live serenely. Giving him the benefits he deserves allows the pet to receive the empathy of his master. This includes health, well-being, training, awareness and play.
The first aid kit for dogs includes several accessories, including a bandage, a compress, a plaster…
To be allowed to travel in all EU countries your dog will need a passport.
A dog-sitter or nanny for dogs provides full or part-time care for your pet.
All the products of daily well-being for dogs : Dog accessories
Dog toys : Ball pitcher, ropes, plush, pool, kong…
INTERESTING INFORMATION ABOUT THE DOG
Information that could surely be useful to you.